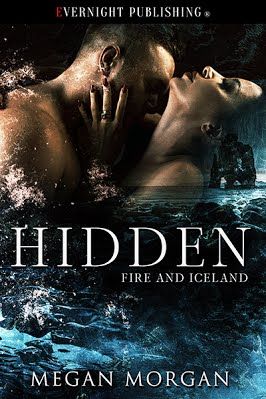 Hidden (Fire and Iceland #1)
Paranormal Romance / Urban Fantasy
Date Published:
October 31, 2018
Publisher: Evernight Publishing
After a breathtaking journey through Iceland, Vanessa Evanston finishes her dream vacation with her two best friends in the capital city of Reykjavik—and wakes up the next morning on the ground, on a tiny island 250 kilometers north, with no memory of how she got there.
Luckily, handsome and kind-hearted local Gunnar Heimirsson stumbles upon her—unluckily, he can't explain her mysterious journey either. Nor can anyone explain why Vanessa soon discovers "last night" actually happened a year ago, and everyone thinks she's dead.
Iceland is known for its folklore, but beyond the elves and mountain trolls, there are other creatures: beautiful, powerful, and vengeful, known as the huldufólk. Gunnar has been alive for a century, trapped by their curse after angering them. From the far flung Westfjords to the black sands of Reynisfjara, the answer to Vanessa's missing year might be connected to Gunnar's punishment—as well as his long-lost wife, Hera—but the truth lies somewhere in the realm of magic, myth, and love, and Vanessa has only just discovered fairy tales are real.
Review
Megan Morgan has a great ability for description. She really makes the reader understand the ins and outs of her characters and setting by giving such in depth descriptions.
I enjoyed the chemistry between the characters and the great addition of WIT. I found myself laughing out loud many times through this read.
The folklore and background was fascinating to me. I loved the fairy tale feel.
About the Author
Megan Morgan is an award-winning paranormal and contemporary romance author from Cleveland, Ohio. A mild-mannered airport bar supervisor by day and purveyor of things that go bump in the night, she lives on the often-wintry shores of Lake Erie with her spoiled cat and adult son, both of whom shed too much.